About
We Are Here to End Homelessness Among Mothers & Children
New Generation provides safe shelter, support and successful pathways to stability for pregnant women, mothers, and children experiencing homelessness here in New Hampshire. For our families – many of whom have fled abusive environments, domestic violence, substance use challenges and more – we are their lifeline, especially since most have nowhere else to turn.
Our in-house programs connect residents to employment opportunities and a supportive community, providing them with essential resources for nurturing family development. Residents receive the necessary skills and tools, through intensive case management, life-skills coaching, parenting counseling, and financial empowerment, to successfully transition to permanent housing.
Even after families move out of the shelter, our commitment continues with stabilization services that aim to prevent the reoccurrence of homelessness and further propel them toward self-sufficiency. Remarkably, 88% of families receiving these services maintain their housing for the first year.
Our Mission
Our mission is to break the cycle of homelessness for local mothers and children, by providing them with a safe space and comprehensive services, building a path to housing stability and self-sufficient futures.
Our Vision
That no mother or child facing homelessness in our community feels alone and will have the support they need to rebuild their lives.
We focus on the most relevant risk factors and causes of homelessness among mothers and children, such as domestic violence, mental illness, and substance misuse.
Our impact extends beyond families securing permanent housing, with proven stabilization services that significantly reduce the risk of recurring homelessness.
Why Our Work Matters
Many of the mothers we assist are fleeing domestic violence, abusive environments and substance use challenges, with nowhere else to turn.
Some are experiencing their first pregnancy, lacking the support system and resources to start a life by themselves.
Without New Generation, more local mothers and children would be living in unsafe places.
The journey from homelessness to permanent housing requires ongoing support. We foster accountability, life skills and resources so our families can achieve secure and stable lives.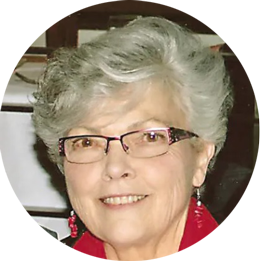 A Lasting Legacy
New Generation opened its doors in 1987 as the vision of late co-founder, Ruthie Ford (1942-2012). Ford possessed a contagious passion for the empowerment of women and children and spent many years counseling women with unplanned pregnancies. She recognized the need for a safe, residential living environment, where pregnant women facing homelessness could receive prenatal healthcare and learn parenting and other important life skills.
Rallying the Greenland community with her enthusiasm and desire for this mission, Ford turned vision into reality with the purchase of a farmhouse in Greenland that became New Generation and later added expansions of the home plus the opening of the thrift shop to benefit the clients. Since 1987, with the help of dedicated supporters and volunteers, whom Ford called "Partners in Mission," In the decades since its founding, New Generation has served hundreds of women and children, helping them emerge from homelessness and build stable families.
Ford also served as a longtime board member of Catholic Charities NH and in 2021, New Generation began a new chapter as a program of Catholic Charities NH.